Using a Pool Distribution Strategy to Optimize Your Supply Chain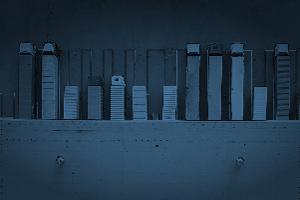 Understanding the pool distribution model
Much like carpooling can reduce the cost of commuting to work, pool distribution is a freight shipping strategy that can help businesses reduce spend, improve transit times and increase flexibility. It involves consolidating (or "pooling") shipments headed to the same region and is often an ideal solution for companies with high-volume orders in consistent shipping lanes.
Breaking down the benefits of pool distribution
The benefits of pool distribution all come from moving goods across the country efficiently. Rather than sending multiple shipments from your distribution center or warehouse to the same geographic area, you're able to combine that freight into a single, larger shipment for the long-haul portion. Once it arrives, the orders can be deconsolidated for delivery to their final destinations. This can also be done in reverse for product recalls and returns or to help manage your inbound freight from multiple vendors. 
By incorporating this strategy into their supply chains, businesses can expect to:
Spend less on transportation
Sending orders out separately means paying for the pickup, transit and delivery of each shipment individually. Pooling allows you to pay for the long-haul portion of the shipment one time — often at a more competitive rate since truckload and intermodal get more cost-effective as distance increases.
Reduce overhead costs
Multiple shipments increase the number of trailers that need to be loaded and unloaded, which means keeping more staff available for those tasks throughout business hours. Loading all the freight at the same time helps your warehouse operate more efficiently, reduces dock/yard congestion and keeps costs under control.  
Improve speed to market 
Because truckload and intermodal shipments take a more direct path than other modes, pool distribution speeds up transit times and helps you get your products shipped quickly. This allows for faster delivery to your customers, which can improve their satisfaction, and can make it easier for you to replenish inventory, which can improve relationships with retailers. 
Have more flexibility
This approach adds capacity options during times of limited capacity, which can help businesses respond better to market demands. Being able to shift modes appropriately enables you to deliver on your promises even when conditions are tight.
Making it work for your business
Pool distribution isn't a good fit for every supply chain, but it can be extremely beneficial when it's used correctly. Proper set up and execution often require some fundamental business changes, so it's important to work with a logistics provider that can evaluate your supply chain and help you make the most impactful decisions.
Consider these questions and speak with your supply chain partner to determine if pool distribution is right for your business:
Do you have enough shipment volume to support this model?

Can the products you ship be transported in the same equipment?

Does your logistics partner have an established network in your key markets?
Let's discuss your options
Pool distribution is one of the many strategies the ArcBest managed solutions team uses to help businesses find efficiencies and reduce costs. With access to more than 240 service centers nationwide, we offer multiple consolidation points to help you get your freight delivered to your target markets quickly. Learn more about our managed logistics services and reach out if you'd like a supply chain evaluation.