Get to know LTL: How it works, why it works, and when you should use it
No matter how much experience you have planning and booking freight shipments, less-than-truckload shipping can come with some surprises. This is because LTL involves details and processes that aren't found with other transportation modes. But with a little insight into how the service works and what you can expect, LTL shipping can be a great addition to your transportation plan.
What does LTL mean in freight shipping?
LTL stands for less-than-truckload. LTL is a mode that allows shippers to move freight without paying for an entire trailer.
What freight typically ships LTL?
Less-than-truckload freight typically weighs between 150 and 20,000 pounds. This freight isn't large enough to fill a full semi-trailer but is too large to be considered a package or parcel.
How does LTL shipping work?
Because LTL freight doesn't require a full trailer, LTL carriers move goods across the country by combining multiple shipments into one trailer. Though methods vary, many carriers use strategically placed service centers to pick up local freight and consolidate it with other shipments headed in the same direction. Freight continues to be transported from service center to service center until it reaches a location near its destination city and is sent for delivery.
What transit times can I expect?
How long it takes to deliver your shipment depends on factors like how far the freight is traveling, what route it takes to get to its destination and the efficiency of the carrier's network. While unexpected delays can happen due to weather, this LTL transit time calculator provides a good estimate.
Learn more about freight transit times
How are costs determined?
Rates are based on the weight and dimensions of your shipment, its origin and destination, the freight classification, and any special services or equipment. Carriers can have varying rates depending on their current capacity and may charge differently for assessorials like liftgates and inside delivery.
Get more details about LTL rates
Do LTL shipments require special packaging?
Since LTL freight gets handled multiple times during transit and is loaded with other types of freight in the equipment, proper packaging is essential for keeping it intact and damage-free. Everything from choosing the proper box, pallet or crate to using the right internal packaging can help keep freight safe.
Use these LTL packaging tips to get started
What information do I need to book an LTL shipment?
The more communication you have during the quoting and booking process, the smoother your experience will be. Though exact details may differ, carriers will need to know:
Pickup and delivery details. The origin and destination addresses and desired pickup and delivery dates are essential for getting an accurate quote and ensuring the shipment goes smoothly.

The exact weight and dimensions of your freight. Since trailers have a set amount of space and a limit for how much weight they can hold, providing correct measurements will reduce the risk of unexpected charges and help ensure your freight moves on schedule.

The proper National Motor Freight Classification (NMFC). This classification (which is determined by factors like density, value, stowability and handling) is typically needed, but some carriers may not require it for certain shipments. Read about freight class.

Any additional services. Options such as liftgate pickup, residential delivery and freeze protection will impact your price. Discuss any special services up-front so there aren't any unexpected charges.
How do I choose the right LTL carrier?
Selecting an LTL carrier is an important decision that should be based on their ability to meet your needs. And it's important to remember that what you need may change with each shipment. In general, you should consider the type and volume of freight you're shipping, where you're shipping to and from, and any special services you need and compare those details to what a provider offers. However, if you have a one-time shipment that pops up at the last minute, the best carrier may be the one that has capacity at the time you need it.
You should always consider the reputation of a carrier before booking. The lowest price isn't always the best option if the carrier isn't known for safe handling or on-time delivery.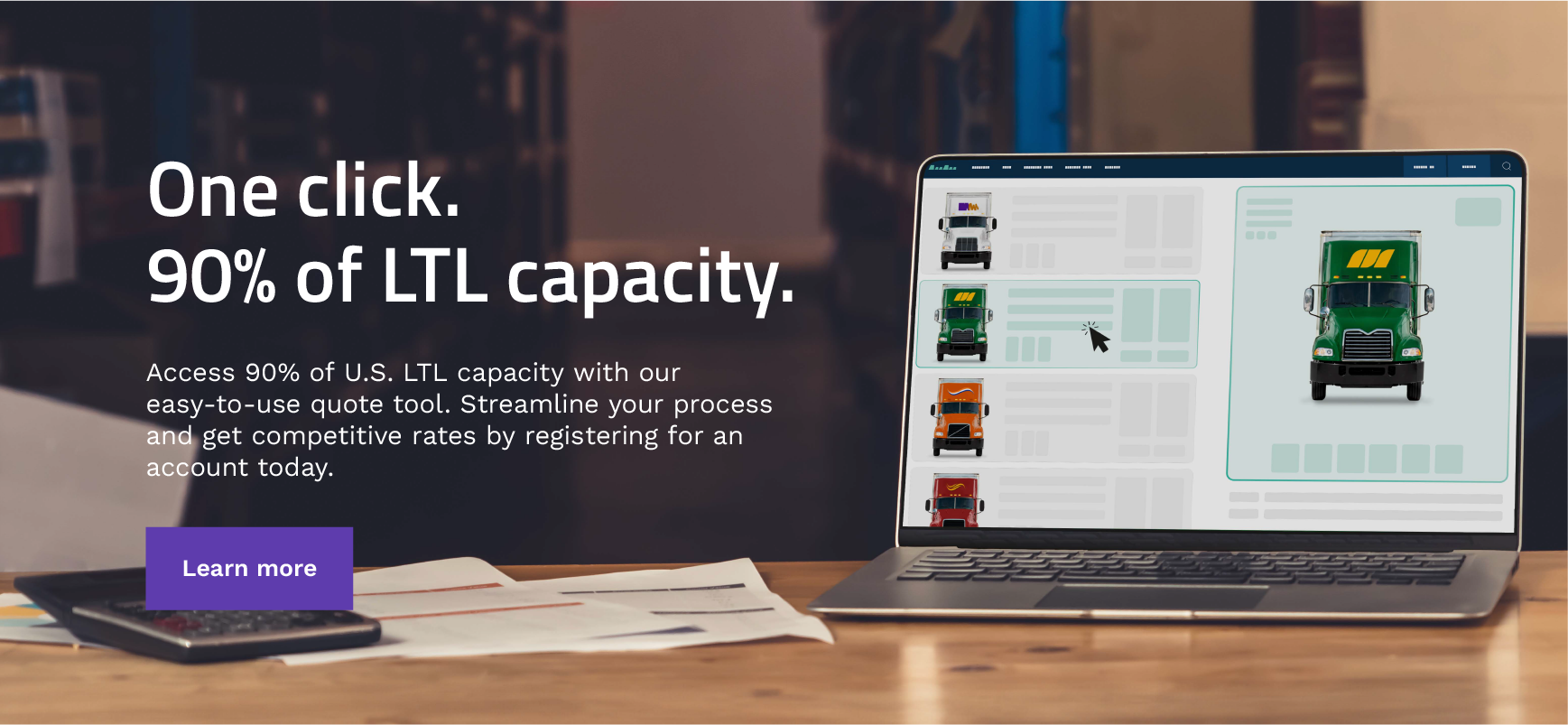 Start shipping LTL with ArcBest
With 100 years of LTL experience, ArcBest is uniquely positioned to help you find the best option for your shipments. LTL service is available through our industry-leading LTL carrier ABF Freight® and our network of vetted LTL carriers. And with a full suite of other logistics solutions, we can help ensure your supply chain operates at peak efficiency — no matter which transportation mode you use.