February Market Update

Winter storms led to a 6% decline in truckload volume 
The first part of the year is usually defined by muted demand and softening rates within the truckload market. By early February, we are several months removed from the peak season freight frenzy. But just as it appeared that the markets would settle back into a typical seasonal pattern, a historic winter storm hammered the country.
On February 16th, over 73% of the lower 48 states were blanketed in snow. Between February 14 and February 18 truckload volumes fell 6% (Chart 1). This is one of the largest non-holiday declines that we've seen since the end of the "panic buying" phase of the pandemic.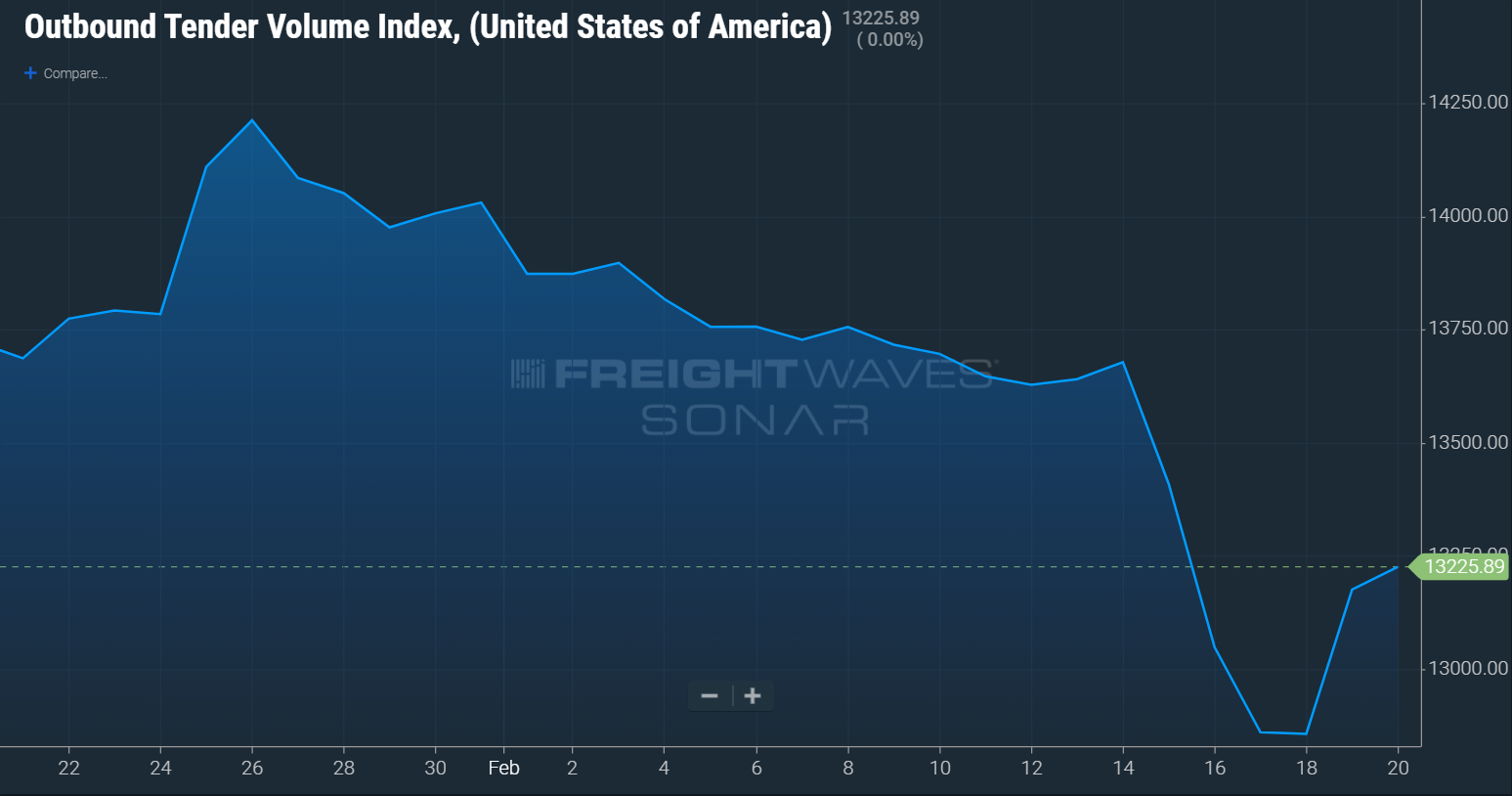 Over the same period, outbound tender rejections increased more than 22% (Chart 2). This is a situation that is typical of the holiday season when capacity is taken offline at a faster rate than volumes. To see this in mid-February is uncommon.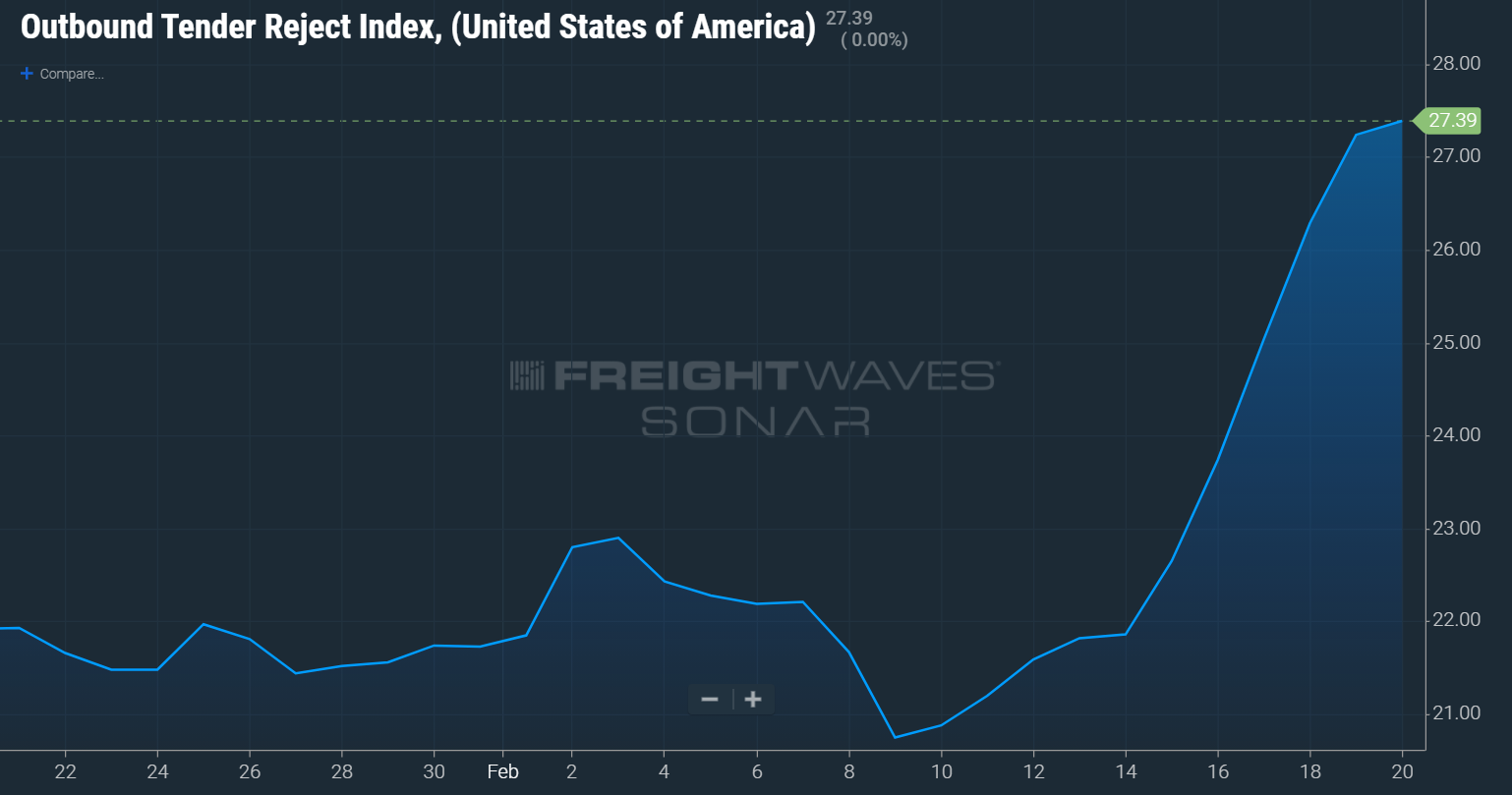 If this was a typical year, the market might be able to absorb the disruption. But this is not a typical year. Though things could shift, shippers should expect to see increased rates in the coming weeks. Prior to the winter storm, carrier capacity was already constrained. Outbound tender rejections have remained above 20% since August 1, 2020. This metric indicates that over 20% of the loads tendered to carriers are rejected. A lack of available capacity is the primary reason that loads are rejected. As the country thaws, the backlog of freight will put even more pressure on an already constrained market. 
ArcBest is known for delivering exceptional service during unprecedented times. As a logistics company with owned assets, we're able to offer solutions through ABF Freight® and our Panther Premium Logistics® fleet in addition to our network of more than 40,000 capacity providers. With a combination of advanced supply chain technology and an experienced customer solutions team, ArcBest is equipped to find ways to solve even the toughest logistics problems. 
Learn more about ArcBest truckload solutions.