Retail Industry Spotlight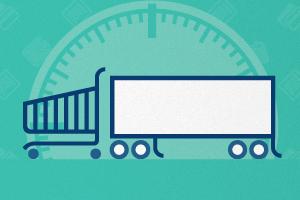 Q&A with ArcBest retail expert Dwight Hayes
Retail sales have been on the rise in 2021, and retail vendors and e-commerce shippers are feeling the effects. With peak retail season just around the corner and capacity an ongoing concern, what should shippers expect and how can they ensure a successful end to the year? We sat down with Dwight Hayes, ArcBest executive director of enterprise sales – retail, to find out.
Q. What are the biggest supply chain challenges for retail shippers this year?
A. Fulfilling the increased demand in e-commerce and continuing to meet retailer compliance guidelines despite the capacity issues everyone is experiencing. It's important to know that retailers still have customer demands to meet, so their vendors are still being held to the same compliance regulations.
Q. How can retail shippers overcome those challenges?
A. Ship as early as possible. This will make it easier for your logistics partner to find capacity. It's also a good idea to look at providers with the solutions and technology to help you remove inefficiencies and meet complex delivery requirements. Additionally, you'll want to make sure your supply chain is set up to help you respond to sudden changes in demand without sacrificing your key performance indicators.
Q. What do retail shippers need to know heading into the holiday shopping season?
A. Holiday forecasts should be known by Labor Day, but it's going to be especially important to ship early this year. For Black Friday, shipments should most likely be done by the end of October, understanding this may be extremely difficult in today's market. The more notice you can give, the better the chances your logistics provider can find and implement solutions that meet your needs.
Q. Anything shippers using final mile services need to know?
A. With the growth in omnichannel, it's predicted that store fulfillment will increase by 200% in the next five years. Vendors shipping directly for retailers with a final mile request need to be prepared to ship direct-to-consumer rather than using traditional DC fulfillment. This will allow for faster delivery times but may require some changes to your operations to ensure success. Your logistics partner can help you evaluate your processes and come up with optimal solutions.
Q. Any advice for current ArcBest customers?
A. Talk to us about how we can use our broad suite of logistics solutions to help you overcome your challenges. This can be inclusive of supply chain optimization, managed transportation services, expedite shipping through our Panther Premium Logistics fleet, truckload shipping, LTL shipping through our carrier ABF Freight or our LTL brokerage service, and our retail compliance solution, Retail+. Utilizing the right options can make a big difference in on-time performance and customer satisfaction.
Learn about ArcBest retail solutions
With increased demand, limited capacity and a quickly approaching holiday shopping season, it's more important than ever for retail shippers to develop a strong relationship with their logistics provider. Keep your business on track with ArcBest retail logistics solutions, including multimodal transportation, final mile solutions, product launch services and compliance planning. Our team is ready to help you find the best options for your business.