The Impact of DOT Week on Shippers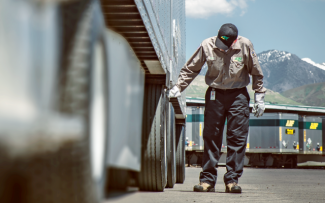 Preparing for DOT Week 2020: September 9-11 
The Commercial Vehicle Safety Alliance (CVSA) International Roadcheck — commonly known as DOT Week — will soon be underway in the U.S. after concerns of COVID-19 led to a historic rescheduling of the annual event. Now scheduled for September 9-11, this year's Roadcheck will focus on the driver's requirements component of a roadside inspection. You can learn more about this event in the CVSA announcement.  
As seen during previous years, some carriers may opt to sit out these three days, and the DOT may place other carriers out of service until they correct any issues. For shippers, this could mean tighter capacity and delayed deliveries — situations that are critical to avoid at any time, but especially in the current market. Avoid the risk of supply chain disruptions by using reputable carriers that routinely maintain their equipment and can provide the solutions you need.  
ArcBest is ready to help you find capacity 
ArcBest® is dedicated to operating safe and reliable equipment all year long. From headlight to taillight, we work to ensure our ABF Freight® equipment and the Panther Premium Logistics® fleet are ready to serve. Additionally, ArcBest also has a growing network of almost 40,000 pre-qualified service providers under contract.  
Each day, ABF and Panther drivers perform pre- and post-trip inspections. We also conduct full preventive maintenance inspections on our power units and trailers each year to assure all parts work properly. And, all our vehicles go through one annual DOT inspection. 
If you're concerned about finding available capacity during DOT week, ArcBest is ready to help. From  LTL  and  Truckload shipments to  Expedite  and  Time-Critical, we have solutions for all scenarios. And because of our commitment to maintaining safe and reliable equipment, you don't have to worry about your freight being delayed due to an out-of-service vehicle. 
Get a quote online to start shipping.