TruckPack® Assembly
The TruckPack® container consists of top and bottom trays, a single collapsible wall, banding material and assembly instructions. The TruckPack box fits on a standard 40" x 48" pallet.
Your TruckPack will come to you completely collapsed in a convenient box made from the box bottom and the box lid.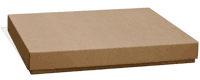 Remove the lid and set it aside. Pull out the collapsed wall, unfold and stand it upright.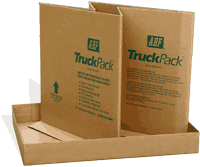 Turn the wall unit upside down and fold the bottom flaps under.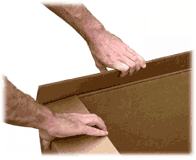 Take the smaller-sized tray and slide it over the flaps, flat against the box. The bottom of the box is now in place.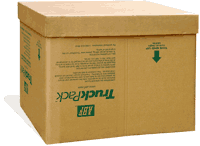 Turn the box right side up. It is now ready to load. Place the larger tray over the box to serve as the box lid.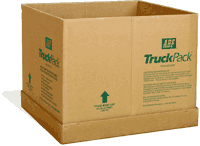 Use the banding materials to secure the TruckPack. Place the bands around a pallet and the box.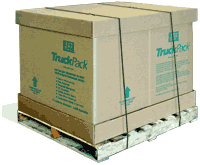 800-610-5544