Freight shipping
to and from Mexico
Ship your freight to and from Mexico with reliable shipping solutions from ArcBest®. With facilities near the border, sales offices throughout Mexico and partnerships with Mexico's largest and most reliable motor carriers, we offer less-than-truckload, truckload and expedite services, door-to-door, to almost any location. Mexico Shipping Solutions
ArcBest's Mexico shipping service is designed to make it easier for you to do business. You can expect single, easy-to-read freight bills, real-time shipment tracking, up-to-date data on wait times for border crossings, customized reporting and an experienced bilingual customer support team to assist with your logistics needs.
Other options you have with ArcBest Mexico shipping services include:
Cross-border dedicated trailers (no transloading)
Expedited transloading
Limited through-carrier liability with optional excess liability coverage available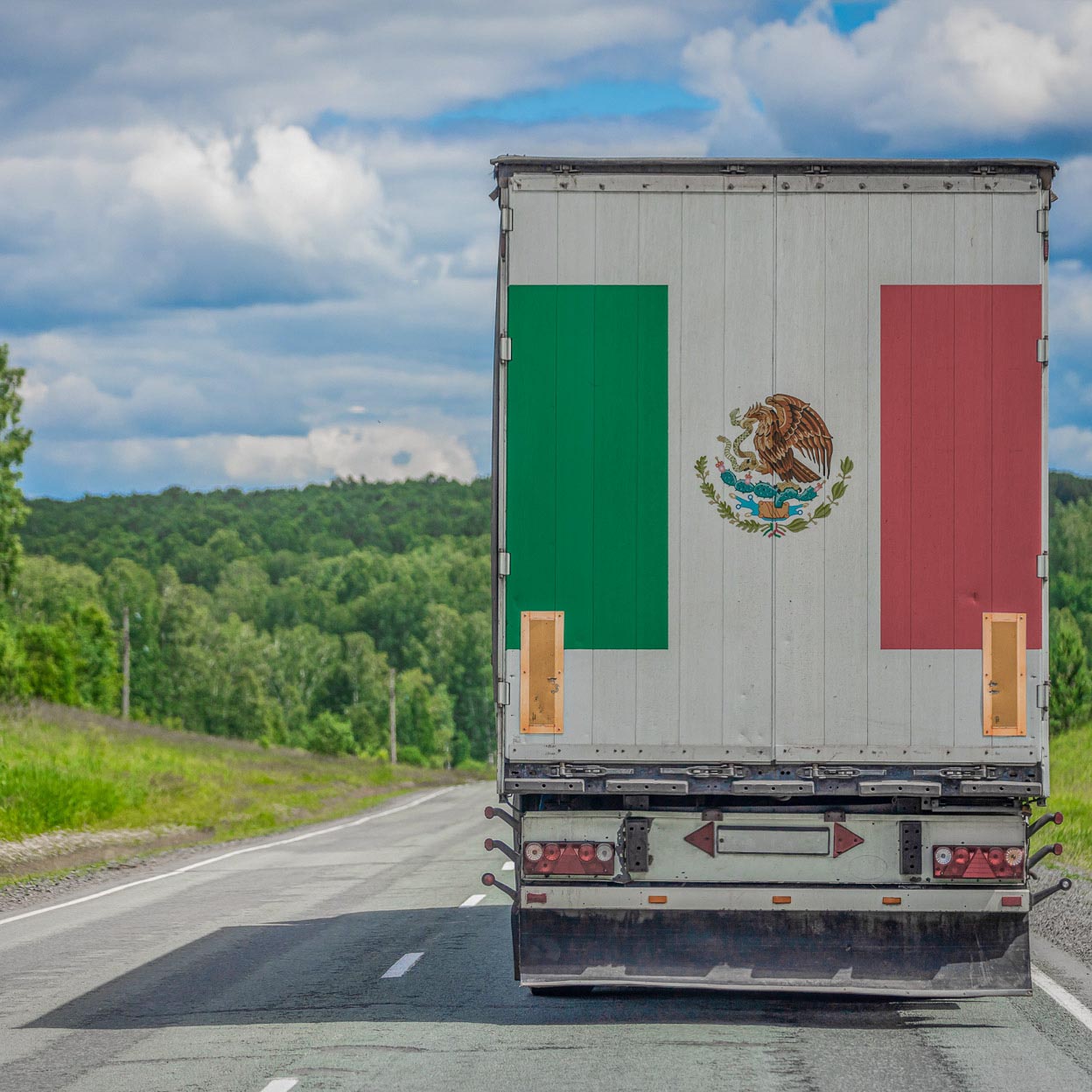 Blog Post
Learn more about shipping to Mexico from the U.S.
Learn how shipping freight to Mexico works and see how ArcBest can streamline the process.
Continue Reading Mexico Service Centers
Our gateway service centers and Mexico sales representatives are strategically located to keep your shipments moving.
Door-to-door expedited solutions through multiple gateways
Laredo/Nuevo Laredo

El Paso/Ciudad Juarez

Calexico/Mexicali

McAllen/Reynosa
Door-to-door LTL shipping through our gateway service center in Laredo/Nuevo Laredo
Door-to-door FTL shipping through multiple gateways
McAllen/Reynosa

Brownsville/Matamoros

El Paso/Ciudad Juarez

Nogales/Nogales So

Calexico/Mexicali
San Diego (Otay Mesa)/Tijuana
Contact ArcBest for Mexico Shipping Solutions
Mexico Expedite Solutions
Documents Required for Mexico/USA Shipping 
These documents should be presented to your broker of choice:
Commercial invoice USMCA (NAFTA certificate)
Carta Porte (CCP)
Bill of Lading
Your broker of choice will create the following documents, based on the information you provided:
Pedimento
DODA/PITA for Northbound and Southbound
USA Entry for Northbound only
Form 7512 when moving INBOND
If ArcBest is providing Border Crossing Drayage services, the information below is required:
CAAT
SCAC
Type of equipment
Trailer #
License plate number and state
If PITA is required, we also need the drivers' badge number (Gafete Unico)
Note: Payment for both shipment types is made in US dollars. Our Customs Certifications
ACE
Automated Commercial Environment
CTPAT
Customs Trade Partnership Against Terrorism
ITAR
International Traffic in Arms Regulations
NCAP
National Customs Automation Process
CSA
Customs Self Assessment
GSA
General Service Administration Schedule 48
IATA
International Air Transport Association
PIP
Partners in Protection