Customer Turns to ArcBest for Full Array of Solutions
When the employee of a longtime ArcBest customer changed jobs and joined a new company, he quickly saw that the company could benefit from the stellar service he had experienced from ArcBest carrier ABF Freight®.
In previous years, the customer had worked with ArcBest Account Manager Steve Stearns. In his new role, he called on Steve to review his new company's supply chain requirements, which were complex. The company, a worldwide manufacturer of consumer packaging and labels, had experienced damage and late-shipment issues with other carriers. The manufacturer sought a sole source for its shipping solutions, with needs in areas such as truckload brokerage, warehousing and ocean export shipping in addition to LTL services.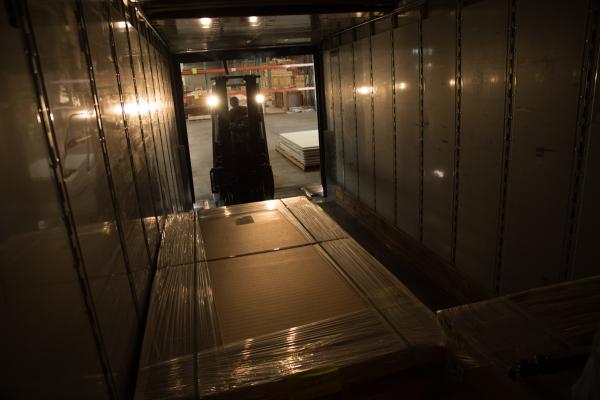 Steve along with ArcBest Enterprise Sales Director Frank Longo, ArcBest District Sales Manager Max Mullarky and another account manager reviewed the customer's needs and developed solutions ArcBest℠ could provide. They presented ArcBest's comprehensive portfolio of capabilities, which the customer found appealing.
Once they presented the depth of solutions available, the company began using ArcBest for both its less-than-truckload and its truckload needs. Frank worked closely both with the customer and his colleagues to help the customer manage their overall supply chain.
"Developing strong partnerships with customers is powerful, and those partnerships last a long time," Frank noted.
Steve said the company is happy with the customer service and communication that ArcBest provides as well with a higher level of product visibility than it had with previous carriers.
Now, the customer is considering using ArcBest for its warehousing and international shipping needs.