Throwback Thursday: 1973 — ABF Freight Memphis Office Boasts IBM Machines
In late 1973, ArcBest carrier ABF Freight opened a new service center in Memphis, Tennessee.
At an open house for employees and families, employees posed with "one of three 2740 machines in the new terminal," according to a handwritten note on the photo.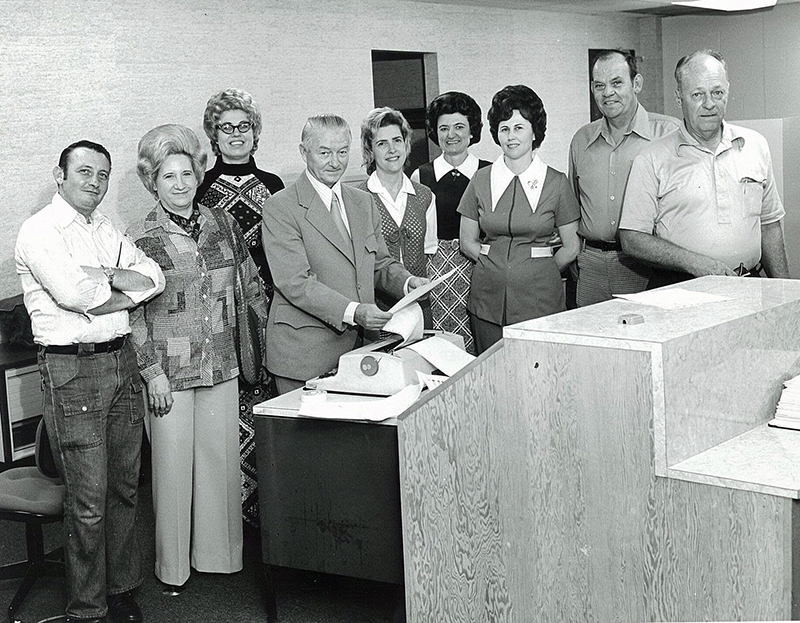 Employees at the ABF Freight service center in Memphis pose with one of the IBM 2740 machines in late 1973.
According to a 1973 edition of By-Lines, an employee magazine, service centers throughout the ABF Freight system housed "IBM 2740 communications centers."
The IBM Archives call the model a "typewriter communications terminal," describing it as "a remote input/output terminal providing direct access to a computer such as an IBM System 360 … ideally suited for text handling, online computation and programming applications."