U.S. Customs Official Lauds ABF Freight Driver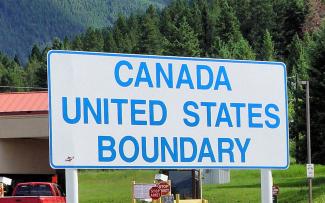 ABF Freight employees are trained to handle various and sometimes unique circumstances. For drivers who work near the U.S. borders, they know the protocol and necessary actions to get shipments moved across the border.
For a particular Canadian shipment, ABF Freight and its customer knew the load was sensitive, and on a second attempt to get it across the U.S.-Canadian border, both anticipated a potentially costly and time-consuming situation. Longtime ABF Freight Driver Mark Canifax was tasked with delivering the shipment. At the U.S. Customs and Border Protection warehouse where shipments are inspected, U.S. Customs officers asked Mark for assistance. 


"Mark's level of professionalism and cooperation over the years has obviously gained him the trust of U.S. Customs," Portland, Oregon, Branch Manager Alvin Ouzts said. 

At the inspection warehouse, Mark helped open part of the shipment and re-band the load, "saving you another trip by turning that pallet around," a U.S. Customs official later wrote to the ABF Freight customer. 

The U.S. Customs official also noted that Mark "has our sincere thanks." 

Mark's supervisors cite his "unrelenting approach" toward safety, on-time service and cooperation. ABF Freight employees like Mark make the difference between a shipment successfully arriving on time and one that is delayed by paperwork.